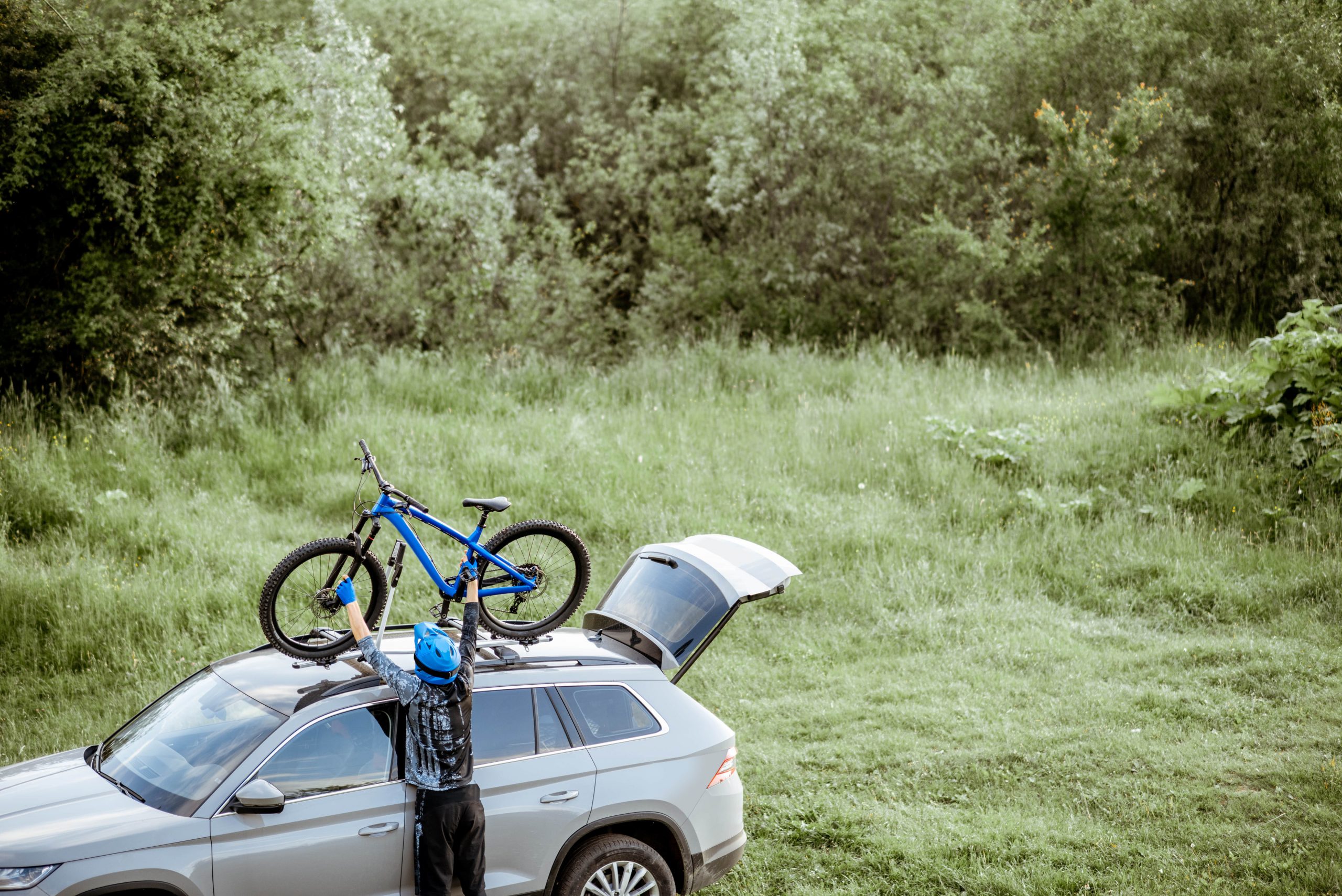 So now it's time to purchase a bike rack.
We've established this guide to assist you to discover the ideal rack for you, your bike and your way of life.
You have most probably spent a lot of time and money to find the right gear for your outdoor pursuits. Therefore you will want to ensure that it will get you to where you want to go safely, so you can enjoy your bikes and have some fun.
Here at Telford Towbars, we can give you the right advice for the best bike rack to suit your car and your needs.
Facts to consider before choosing your bike rack:
Why Do You Need to Carry?
This may sound a bit odd, however, you do need to consider all your activities, that you want to do throughout the year, activities such as paddle boarding, and skiing may make a difference to what you need and these bike racks may save you money in the long term. If in doubt speak to our experts they will advise you on the best bike racks in the UK that are available.
What year make and model is your car?

It is important that you get a car rack that is suitable for your car or van. Safety and compliance are top of our list so please ask if you are in doubt.
What has your vehicle already got? 

It may already have roof crossbars or a receiver trailer hitch if so what is the size? You may need a towbar fitted, Telford Towbars can advise you on the correct one for your car. All major car rack manufacturers have vehicle fit guides that will help you choose your bike rack
Let's see if we can help you to choose a bike rack for your car.
Towbar Mounted Bike Racks
1. Alcor Towbar Mounted Bike Racks E-bike Compatible
Steel frame (with aluminium rails) towbar bike rack. Suitable for E-bikes and fat bikes. Tilting system to allow easy access to the trunk. Antitheft system. Available in 3 models;
Alcor 2 Towbar
Alcor 3 Towbar 
Alcor 4 Towbar
Designed for: 2-4 bikes with a maximum payload of 60 kg
Anti-theft system: included
Warranty: 2 years
Features:
Suitable for E-Bikes or FAT Bikes
Tilts to give you access to the boot of the car, using the pedal at the front of the carrier
Featuring Rapid-lock, which allows you to easily fit the carrier to the tow ball and lock it to protect it from theft
Steel frame with aluminium channels
City Crash Tested
Sliding straps for a quick fixing to secure the wheels to the carrier
Arms are provided to secure each bike to the support bar
Each jaw arm is padded to protect the bike frame
Optional locks available
Modern chrome UK specified lights included
2. Antares 2 Towbar Mounted Bike Racks
Compact and lightweight, Antares is the new foldable towbar bike rack with a quick-lock system, made with a sturdy steel frame and large aluminium wheel rails. Ideal for E-bikes and Fat Bikes. Antares is equipped with a pedal-controlled tilting system and a double anti-theft device for the bike rack and the bikes.
Designed for: 2 bikes with a maximum payload of 60 kg
Anti-theft system: included
Please note that we supply UK lights in addition to the European lights for UK compliance
Warranty: 2 years
Roof Mounted Bike Racks
Thule FreeRide 532002
Functional and easy-to-use upright bike rack fulfilling all basic needs.
Easy and firm bike fixation thanks to the stable frame holder
Locks the bike to the bike rack and the bike rack to the roof racks (locks included)
Irm wheel fixation, thanks to the quick-release wheel straps
So why a Towbar Mounted Rack?
Towbar–mounted bike racks are the most common style of bike carrier. We can install your bike rack here in Telford, or you can purchase online and do it yourself.
The bike racks can carry up to four bikes which are ideal for a family or one bike.
Your bikes are easy to mount and lift onto the rack.
So why a Rooftop bike rack?
Having a rooftop bike rack will give you full access to your boot.
You will not require a towbar or it allows you to have a trailer as well, with a towbar.
If storage space is a problem, this could be your solution.
Remember you can only carry two bikes.
Depending on the type of vehicle you have and the number of bikes it's always worth researching which bike rack is best for you.
Check out our website for all the information you need and our video demonstrations which may help you to choose what is best for you.
 Or call us on: