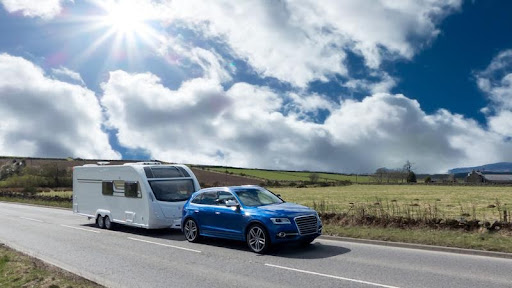 The UK is a nation of drivers, and we like to get out there on the road. Unfortunately, it's not always possible to have a car that can safely tow your caravan or trailer.
At Telford Towbars in Telford Shropshire, we have all the information you need to tow your caravan or trailer safely and efficiently. From what type of car is best suited for towing, how much weight can be pulled, and more! If you're new to this world, then we are here to help. Our advice will make sure that your journey is safe and enjoyable every time.
You don't want any surprises when it comes time to hit the road with your new caravan or trailer in tow. That's why we provide everything you need right here on our website so that there are no unpleasant surprises along the way.
After spending lots of money on a holiday, the last thing anyone wants is that something unexpected like a faulty brake light switch could ruin it all at once!
So please read our blog post before heading out into the great unknown with us by your side every step of the way!
Safety is Essential
Do not exceed the maximum towing weight for your vehicle


Keep sufficient distance between you and other vehicles on the road


Ensure that all passengers are wearing their seatbelts before setting off


Drive with care – do not overtake or undertake other drivers, especially when visibility is low


Take extra caution when driving over bridges or through tunnels


If you experience any problems, pull over as soon as it is safe to do so and contact your local police station immediately


Make sure you have a caravan license to tow your caravan


When driving, stay in the right-hand lane and keep a safe distance from the car in front of you


Always use indicators when changing lanes or turning corners


If you are towing a trailer with your caravan, make sure it is adequately secured for safety reasons


Never exceed the speed limit – if there's no sign saying otherwise, follow the national speed limit shown on signs at roadworks or temporary speed limits set up by police officers


Keep an eye out for cyclists who may be riding alongside cars and vans before overtaking them as they can't see what's coming from behind them; also, watch out for pedestrians who might step into your path without looking first!


Research the best routes to take for your caravan


Check the height of bridges and tunnels, as well as any other obstacles along your route


Know what you can tow with a caravan – this includes cars, motorcycles, bicycles, and even pedestrians


Make sure you have a good quality tow ball hitch on both vehicles before starting out


Don't forget to pack lots of food and water in case there's an emergency stop-over!


Be prepared for extreme weather conditions by packing appropriate clothing and blankets


Ensure that all passengers wear seatbelts while travelling in vehicles (unless exempted), including those sitting in the back seats of large vehicles such as buses and coaches where belts are not fitted as standard equipment


Install emergency lights on trailers so others know you're about to turn left or right; this is especially important if traffic conditions mean visibility is poor ahead
Click through now and learn about how Telford Towbars UK can help keep you safe while travelling with your caravan or trailer today! We even give you tips on how to reverse!

Telford Towbars are designed and installed to be used with any vehicle, and we will help you overcome these problems so that you can go anywhere with complete confidence. Our towbars for cars or vans are made from high-quality materials, and they come with all of the fittings, clamps, bolts etc., needed to install them properly onto your vehicle. We have state of the art bays for you to bring your car or van to be fitted with the correct towbar! by our expert team here in Telford.
So what are you waiting for? Get yours today!
Remember!
If you want a hassle-free road trip, make sure that the car and tow bar is secure. There's no point in putting yourself or those around you in a potentially dangerous situation when there is an easy fix: securing all connections first.
The maximum towing weight for your vehicle is a critical factor and can be challenging to find.
On the road, you might not know the correct weight limit of your car. This means that you could exceed it and damage your vehicle or, even worse, cause an accident!
Telford Towbars UK has created a search engine that will help you find this information in seconds. Our website also allows customers to purchase tow bars online with free delivery on orders over £50 (excl VAT). We have been selling tow bars since 2002, and we are proud of our A+ rating from Trustpilot and our 5-star reviews on Facebook and Google+.
Don't hesitate to contact us today at tel: 01952608750 or get in touch by filling out our contact form.