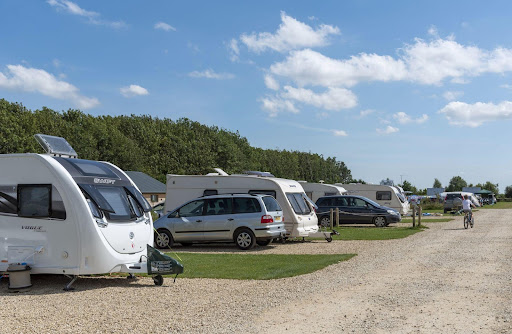 Shropshire is a beautiful, rural county in the West Midlands of England.
Caravanning in Shropshire offers you the chance to explore some of the most picturesque and tranquil countrysides in Britain. The rolling hills and lush valleys provide an unrivalled opportunity for outdoor activities such as walking, cycling or horse riding.
Many caravan parks across the county cater for all budgets, from campsites with basic amenities to luxury holiday parks with swimming pools and spa facilities.
You can find more information about caravanning in Shropshire on VisitShropshire's website at- https://www.visitshropshire.co.uk/.
When exploring this site, make sure to check out our blog posts which will give you advice on how best to enjoy your time here, including where to go for great food or drink locally, what amenities are available at each park, and what activities they have on offer.
These are some of the areas that have campsites;
1. The Shropshire Hills
2. Telford
3. Bridgnorth
4. Ludlow
5. Edgmond
6. Much Wenlock
Don't forget that our towbar fitting services are readily available if you need the advice to get your caravan or trailer to any of these beauty spots.
Based close to Shropshire, our installation specialists are happy to give you advice and fit the correct towbar safely and efficiently.
Don't hesitate to contact us on 01952608750 or https://telfordtowbars.co.uk/.
We have chosen a few of our favourite caravan and camping parks in Shropshire:
1. Oxon Hall Touring Park
At Oxon Hall Touring Park, owners can enjoy the best of both worlds. The site is one of our premium class caravan sites in Shropshire that's open all year round and has an attractive parkland setting just a short bus ride from the town centre and is easily accessible by road network to Mid Wales & North Wales!
2. Bank Farm Caravan Park
Bank Farm Caravan Park is a small, high-quality holiday park near Welshpool on the Shropshire/Mid Wales border. You'll have access to nature trails through beautiful landscaping that abounds with wildlife and deer, sometimes even seen foraging in this lush 7-acre area!
3. Greenway Touring and Glamping
Discover the rolling Corvedale Hills with a caravan, camping and glamping site. This haven of relaxation will leave you free to explore Shropshire by car or on foot while experiencing life at its finest!
4. Stanmore Hall Touring
This 12.5-acre park stands in the impressive lawned grounds of Stanmore Hall, a Grade Two listed building with historic interest that can be found at your fingertips! Caravan and motorhome owners enjoy luxury facilities as well as tranquil views across wooded parkland to a beautiful lake where there is plenty for wildlife lovers like you who visit every day – even if they're just passing through on their way somewhere else.
5. Wayside Camping
Wayside is a designated Area of Outstanding Natural Beauty, and it's located on the outskirts of Aston-on-Clun, which makes for an ideal getaway from any bustling city life. Ludlow can be found nearby with its picturesque surroundings that offer relaxed shopping in addition to all other amenities one could need when around Shropshire.
The Wayside campsite situated high up into Shropshire Hills – known locally as "the Wye valley" is considered by many people who've been there personally because they know what beauty awaits them inside this lush green landscape.
Let us help to get you here!
If you have any concerns about what type of towbar you need for your car, let us take that headache away from you.
Don't hesitate to contact us at Telford Towbars.
Shropshire is a county that will be sure to leave you feeling refreshed and rejuvenated. Pitch up at one of many camping or caravan sites in this idyllic setting, perhaps near Oswestry, which provides easy access into Wales on the other side (or over there). Tune out your worries as if they were never even there with an open space view like these; pitch down tent knowing everything around seems more pleasant because it really does seem like Shropshire time after all–and then enjoy some rest and relaxation.
Your car or van must have the best towbar fittings for your vehicle to help you have a relaxed and worry-free holiday.
If you're looking for towbar specialists in Shropshire UK, then look no further. Telford Towbars is the premier choice for all your towing needs. We have a wide range of tow bars and accessories that are perfect for any vehicle type or budget.
Whether you want to buy online or visit us, we'll help you find the right product at the best price possible. After all, it doesn't matter how good a product is if it doesn't work correctly! Our team of experts will advise which products suit your needs and ensure they fit perfectly with your car before installation.
When it comes to buying a towbar in Shropshire UK, there isn't anyone better than us at what we do. So don't delay – get in touch today by calling us on tel:01952608750. You can also send an email through our contact us page!
We look forward to hearing from you soon!